Lajos Hajdu
---
I was working 17 years as a systems manager at the SVA the State Veterinary Institute in Uppsala, Sweden. As computer consultant of the firm Semcon I participated in various interesting projects. At the moment I do work for AstrazZeneca with computer validation and ER/ES (21 CFR Part 11 electronic records/electronic signatures) tasks.


To build a beautiful personal home page seemed quite pointless to me, the disk space on a web server offered by my ISP (tele2) could serve a more noble purpose: to give a home for the Hungarian Internet Dance Club, the t@nc. At that time these pages were pretty much the first ones in the dance field in Hungary. Now there are a lot of real Hungarian dance pages, there is little need for my effort, but I haven't given up them yet.

As project leader in BIOMAD (Biological Marine Database) I have built a web site to present all the marine biological data collected by various researchers from the Baltic Sea. The site is hosted at the Institute of Systems Ecology at the University of Stockholm.


Started an alternative home page at tripod but do not have the time to make it shine.


My company, Ankyra AB does consulting in environmental research among others, see the presentation.


I regularly take pictures with my Mavica, check out some of the latest ones.

---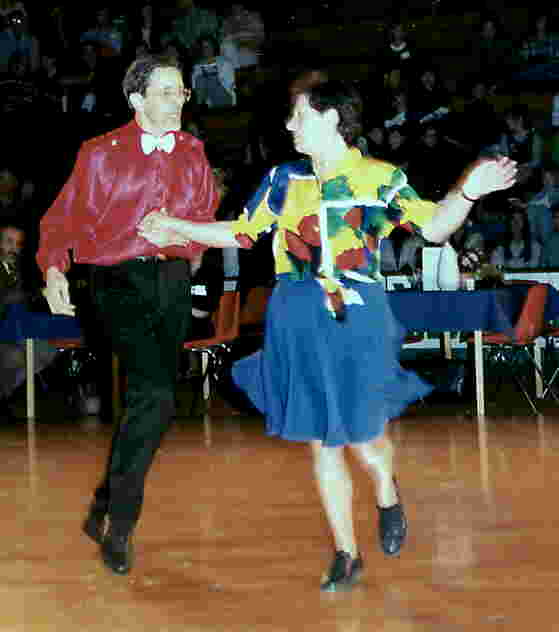 Lajos and Susanna Hajdu
Bugg EM Championsip in Örebro, Sweden 1996.

Adress: Lapplandsresan 80, 757 55 Uppsala, Sweden
Telephone: +46 18 425827


Lajos.Hajdukukacankyra.com, Lajos.Hajdukukacastrazeneca.com

---